Venue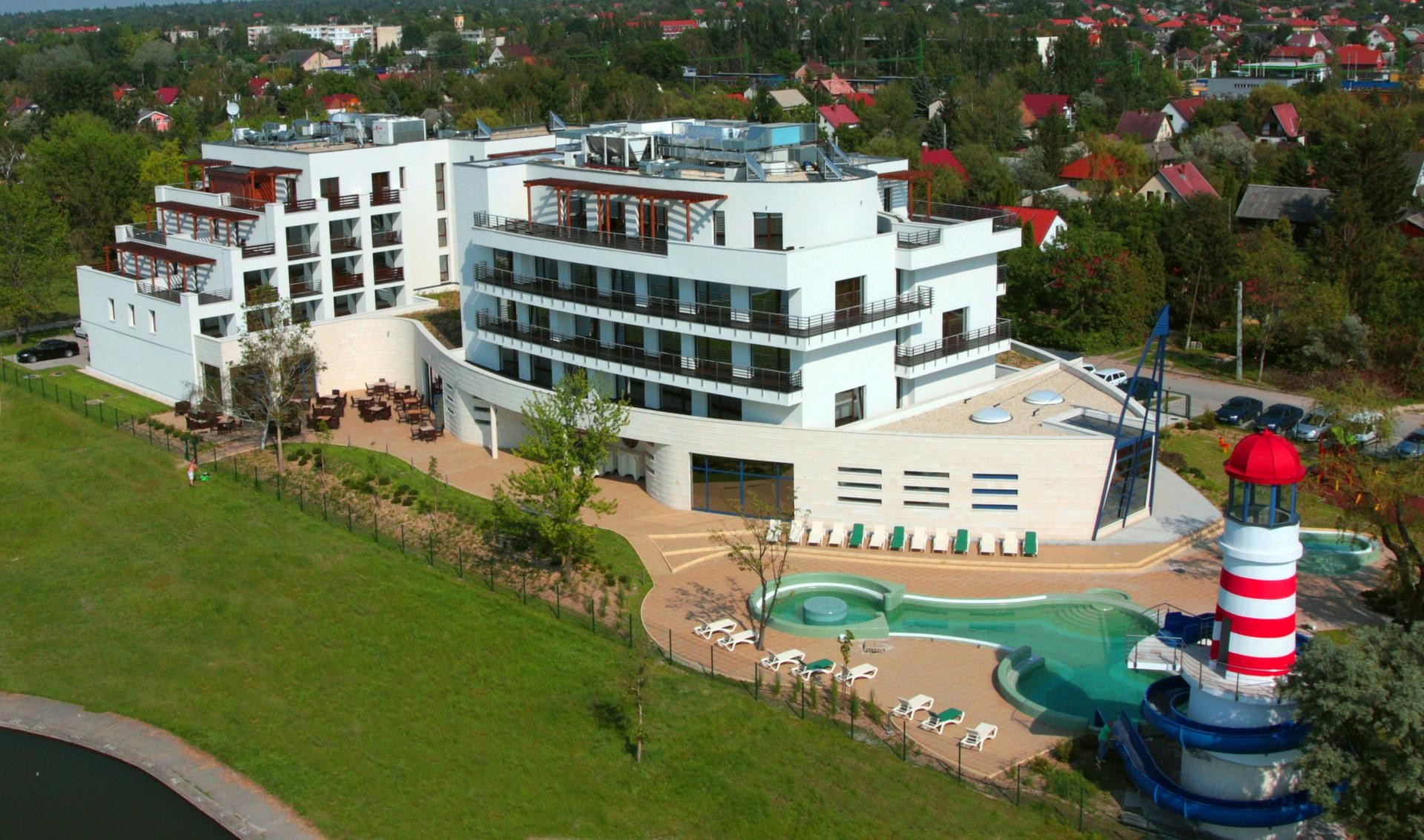 VITAL HOTEL NAUTIS **** wellness and conference hotel in Gárdony, the capital of Lake Velence directly on the lakeshore, next to the port and the beach.

Lake Velence is the third largest freshwater lake in Hungary. It is situated halfway between Lake Balaton and Budapest near the highway M7 connecting the Hungarian capital and Lake Balaton. The lake which is always different in appearance captivates the visitors in every season. In summer it offers opportunities to bathe, provides an ideal place for surfing and waterski lovers and attracts with numerous programmes taking place near the lakeshore.
The Vital Hotel Nautis which is the newest wellness and conference hotel near Lake Velence has awaited its guests since March 2010 with 81 non-smoking rooms and 4 luxury suits where modern design is combined with luxury and comfort. The hotel was built in harmony with the lake and its surroundings, in close vicinity to the port of Gárdony and the beach. The ship-shaped building, the colours and the construction materials are in perfect harmony with the nature. From the lake the hotel looks like a ship anchoring at port, providing an excellent place for relaxation, active leisure activities, family holidays or conferences and other events.
The wide range of food and drinks offered by the Selander Restaurant, the Katamarán Café, the Grill Garden, the Winecellar and the Bowling Bar guarantees a real culinary pleasure.
Conferences on an area of 750 m²! The event rooms are suitable for training sessions held for smaller groups or even for meetings with participants up to 400. If necessary, they can be sectioned. These rooms are equipped with state-of-the-art devices and Wi-Fi, they are air-conditioned and most of them have natural light.
Wellness, Vitality and Beauty! The two-storey wellnes centre provides a perfect place for relaxation and recreation. The adventure pool, the children's pool and the jacuzzi offer great opportunities to bathe. The guests wanting to refresh are awaited in the Vitalitarium (finnish sauna, infrared sauna, sanarium, steam room, salt chamber, adventure and massage showers, ice fountain, tepidarium, relaxation area with fireplace) and in the Cardio room of the hotel. "Pampering" continues in the beauty department. The guests are offered massage and sunbathing facilities as well as different services in the cosmetic salon and hairdresser's shop.
Sport! The squash court, the bowling alley and the fitness room of the hotel "encourage" the guests to carry out active leisure activities. You can rent a bicycle or pursue watersport activities in the nearby port. There are also many opportunities to hire sailing boats, pedal boots, kayaks and canoes. You can find a lot of walking tracks around Lake Velence which captivates watersport lovers.

Vital Hotel Nautis
2483 Gárdony Holdfény sétány 9. Holdfény part
Phone.: 22/570-115; Fax: 22/570-118
GPS coordinate: N 47.205752E 18.618867